Useful Links
The Down's Syndrome Association (DSA) is the only organisation in England, Wales and Northern Ireland which supports people with Down's syndrome at every stage of life.
---

We provide emotional and practical support, advice, information, guidance and offer statutory carers assessments, training, events, social groups, short break respite, activities trips and more.
---
Makaton is a language programme using signs and symbols to help people to communicate. It is designed to support spoken language and the signs and symbols are used with speech, in spoken word order.
---
Contains news on the latest projects, publications, advice, support and activities. It now includes Short Breaks, with information on opportunities for children with disabilities to access activities and short breaks away from home.
---
Future of Down's is a website run by parents of children with Down's syndrome for anyone who needs us! Whether you already have a baby or child with Down's syndrome, you are pregnant and want advice on screening and tests or have just received a positive diagnosis following an amnio or CVS, we are here for you!
---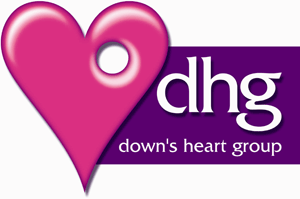 A charity offering support and information relating to heart conditions associated with Down's Syndrome.
---
It is common for children and adults with learning disabilities to struggle to communicate and express themselves using speech and language. In addition, they may be unable to safely eat and drink independently and may find it difficult to understand and interpret what people around them are communicating. The Therapy Directory promote the benefits of complementary therapy and aim to give visitors the information they need to help them make an informed decision about whether therapy would be right for them
---