A Sunday afternoon social event has helped raise money for a county based charity.
The Lincolnshire Down's Syndrome Support Group hosted a fund-raising charity lunch at Leadenham Polo Club and the event was well supported.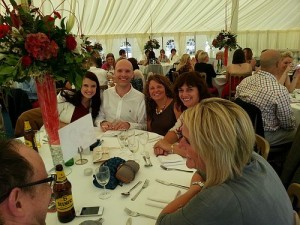 Guests were treated to a glass of champagne and canapés as they arrived and after lunch the organisers held a raffle. Prizes included a spa day, a polo lesson for two and a golf pass for four.
Afterwards, support group treasurer Simon Linforth gave a talk about life caring for his one-year-old daughter, Elsie, who has Down's Syndrome.
The day also coincided with the polo club's end of season tournament so after lunch, the guests were able to go outside to watch the matches.
Event organiser Danielle King's two year old son Oscar also has Down's Syndrome. She explained: "That's why I wanted to organise this event to raise awareness of DS and raise money for the group.
"We decided to hold the event at the polo club when we knew they were having a major tournament because we thought it would be good to do something different for people to dress up and do something they don't normally do"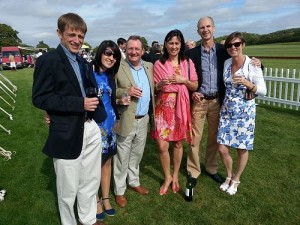 The event raised around £2,000 overall and the money will go towards finding activities such as swimming lessons for people with Down's Syndrome, providing courses to educate and inform parents and carers of children with the condition and organising social events for Down's Syndrome children.
For more information on Down's Syndrome or future events being organised by the support group visit the charity's website.
Source: The Sleaford Standard September 2012
Article below from Lincolnshire Life & the Lincoln Journal December 2012 respectively