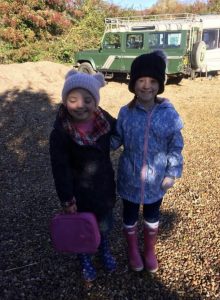 Some of our members were lucky enough to visit Foxdales Equine Assisted Learning (FEAL) in Oasby near Grantham again during the October half term.
The centre is set in a peaceful, natural environment with an abundance of wild life, a wooded area and an eco pond.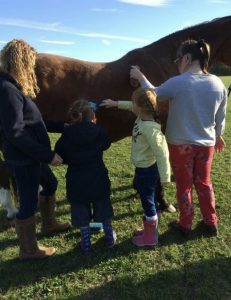 FEAL specialises in working with people living with dementia, young people using mental health services, people living with brain injuries and or serious illness.
The team at FEAL provide a fun filled and interactive day for our members to enjoy working with the animals in a hands on and calming manner.
Please see some of the feedback from the latest session below: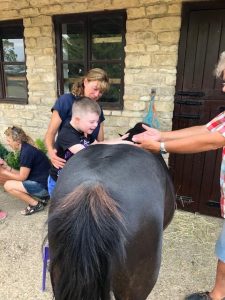 "Caden really enjoys his trips out with the LDSSG meeting with friends and family.
Caden's favourites are Billinghay swimming sessions, Rand farm BBQ, Foxdales horses and activities and many more.
We try to attend all for new experiences as well as ones we have previously attended and love."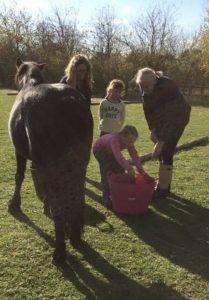 "Elsie loves her visits to Foxdales, as it offers her the chance to spend time with her friends from LDSSG in a relaxed setting. Its also important for her to understand the need to care and look after horses, not just ride them. We cant thank Tracy and the team at FEAL enough for the great work they do"