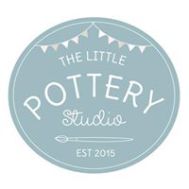 Our members were recently invited to a pottery session at the Little Pottery Studio in Lincoln
They were able to choose a piece of 'bisque' to paint from the shelves in the beautiful studio setting.
With a vast array of paints, brushes, stencils, stickers and tools to choose from we saw some very unique pieces created.
The team at the studio could not have been more helpful and made sure our members and parents understood the process.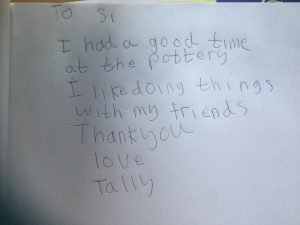 Tally was kind enough to send in a note of thanks to us
Tally you are very welcome!